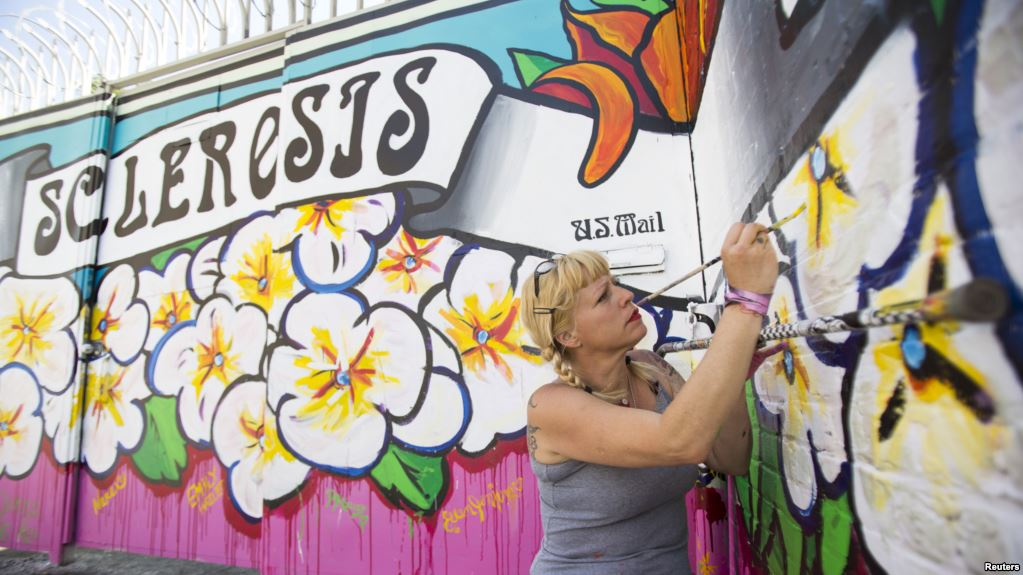 SYDNEY —
Australian researchers have made a breakthrough in the treatment of Multiple Sclerosis using immunotherapy. Their world-first trial has produced promising results for the majority of patients enrolled, they said, including a reduction in fatigue and improvements in mobility and vision.
The treatment targets the Epstein-Barr virus in the brain that Australian researchers believe plays a role in the development of Multiple Sclerosis, or MS, a disease of the central nervous system. Immune cells extracted from patients' blood have been "trained" in a laboratory to recognize and destroy the virus.
"What happens in MS, there is an immune reaction going on in your brain that is represented as if that your immune system is attacking the brain cells," said Rajiv Khanna, a professor at Queensland's QIMR Berghofer Medical Research Institute. "Once that happens, your normal function in the brain gets impaired. We are trying to develop a treatment that could actually, sort of, make the immune system to work properly rather than going in the wrong direction."
Researchers hope the treatment could stop the progression of MS. They say the trial is significant because they have shown the technique is safe and has had positive improvements in an autoimmune disease.
Seven of the 10 participants in the Queensland trial have reported positive changes, including Louise Remmerswaal, a mother from Queensland.
"Ever since the trial, it has just improved so much that now I can go out and spend time with my family and friends," she said.
Further research is planned in Australia and the United States.
The new therapy is developed by the QIMR Berghofer Medical Research Institute in Brisbane and the University of Queensland.
The results of the clinical trial have been published in the peer-reviewed journal, JCI Insight.