Benefits of Alternate Nostril Breathing
With just a few minutes of alternate nostril breathing, you can restore balance and ease in the mind and body. Sometimes when we feel frazzled or find ourselves doing too many things at once, it's because energetically, we are out of alignment. This breath is great for restoring that necessary balance.
In addition to calming the mind and reversing stress, alternate nostril breathing also:
Improves our ability to focus the mind
Supports our lungs and respiratory functions
Restores balance in the left and right hemispheres of the brain, and clears the energetic channels
Rejuvenates the nervous system
Removes toxins
Settles stress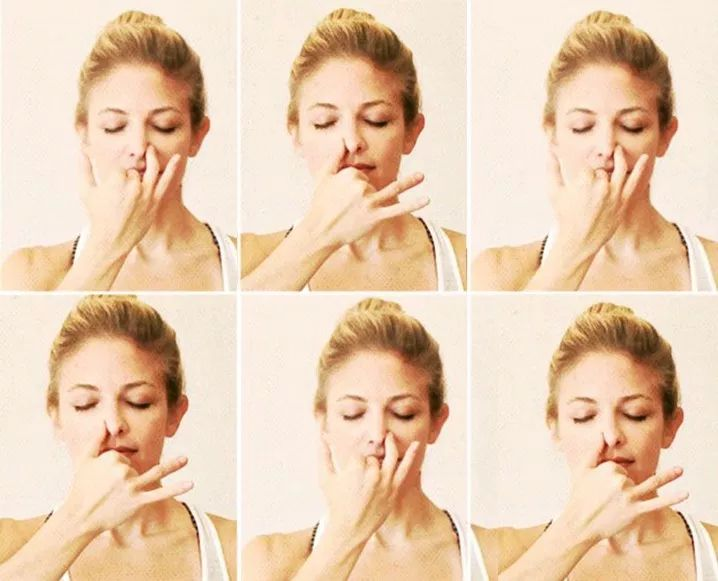 The Practice
Take a comfortable seat, making sure your spine is straight and your heart is open, (easiest if you sit tall in a chair)..
Relax your left palm comfortably into your lap and bring your right hand just in front of your face.
With your right hand, bring your thumb and ring finger up to your nose.
Close your right nostril with your right thumb. Inhale through the left nostril slowly and steadily.
Close the left nostril with your ring finger and breathe out through the right nostril, again slowly and steadily.
Then easily breathe in through the right nostril.
Switch back closing the right nostril and begin the whole process again.
Just breathe normally without strain for several minutes, (up to ten), and you will find that your breathing settles and slows. Along with this settling you will probably get a sense of relaxation and well being. Now you are in a perfect state to begin a meditation.